Seek using force
Using force to detect an object
Examples are valid for:
CB2 Software version: 1.8.16941
CB3 Software version: 3.1.17779
Note that older or newer software versions may behave differently.
These examples can be used for both CB2 and for CB3.
Note:
For CB3 robots (produced after 25/7 2012) typical tolerances are:
Force precision: ± 10N
Torque precision: ± 5Nm
Position precision: ± 5mm
Orientation precision: ± 0.5°
Robots produced before 25/7 2012, they may be less accurate in force-mode.
Force control is only available for UR5 and UR10 with software 1.6 or later.
The example shows how to use the force() to detect and object and move 5mm back in the Z direction.
It is important to tick "Check expression continuously" in order to use the force detection in it's full travel.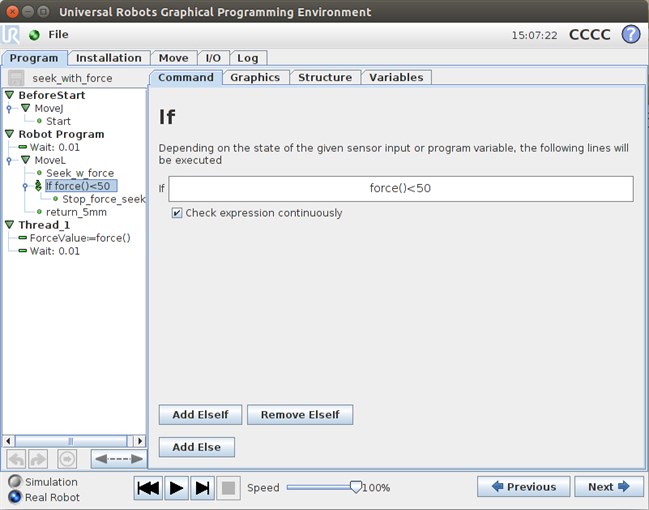 When the object is detected we use a relative waypoint to move 5mm back in the Z direction.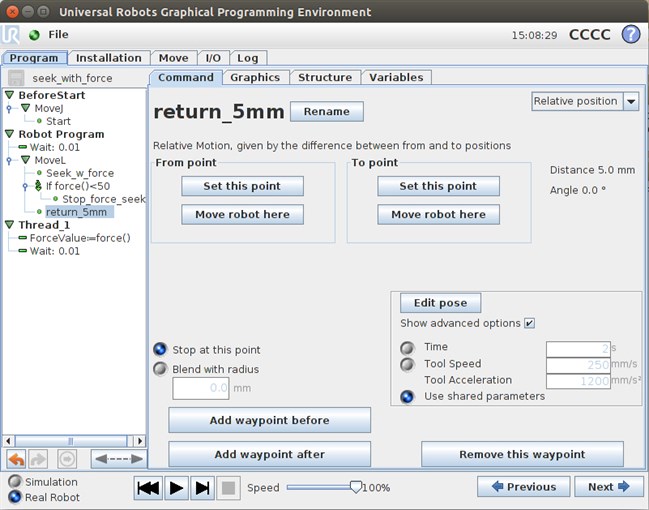 Here is a small drawing showing how it works.