YouRing
YouRing
YOUring is a smart light and sound device for Universal Robots: a wireless device, easy to mount on the robot tool flange. Thanks to LED technology and a powerful sound emitter, YOUring offers you a smart safety tool to use in your applications.
You can insert program nodes and commands to change the color of the YOUring, which will visually signal to the operator what the robot is doing, where it's moving with the motion tracker feature and what is the state of the robot.
The device is equipped with two buttons: one to enable the freedrive mode and the other one for the teaching of the points in freedrive mode, for a quicker teaching activity. With the new YOUteach feature you can save the points in freedrive mode without the teach pendant!
You have also the option to execute specific script functions, when not in running program mode: for example, to activate a digital output or to give the robot a manual input to proceed a paused job.
YOUring allows you to activate specials lights and sounds effects, depending on the robot status mode and can be connected to e.g. safeguard stop, protective stop, reduced mode, etc. The full integration in Polyscope is possible due to our URCaps plugin.
Suited for the following applications

Pick and Place

Injection Molding

CNC

Quality Inspection

Assembly

Screw Driving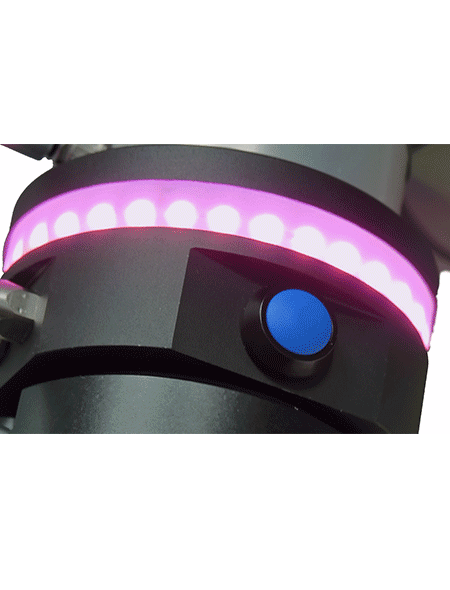 Installation

Programming

Functionality

Features and benefits
Wireless device
TS15066 compliant
Rotating LED effect
Flashing light
Change color
Rainbow lights
Free drive button
Programmable button
Tone and pitch programmable buzzer
Require minimal set up time
Motion tracking lights
Includes a URCap plugin:
YES
Compatibility:
UR3, UR5, UR10
CB3.1
Dimensions:
Diameter 82mm, height 40-46mm
Kit contents:
YouRing, cable, mounting screws, USB Bluetooth dongle, USB with URCap plugin,
First Setup leaflet.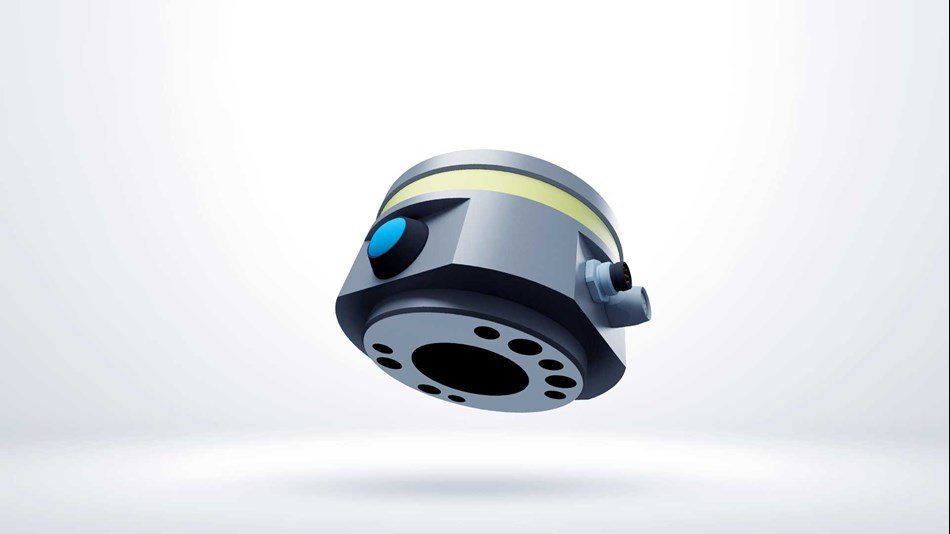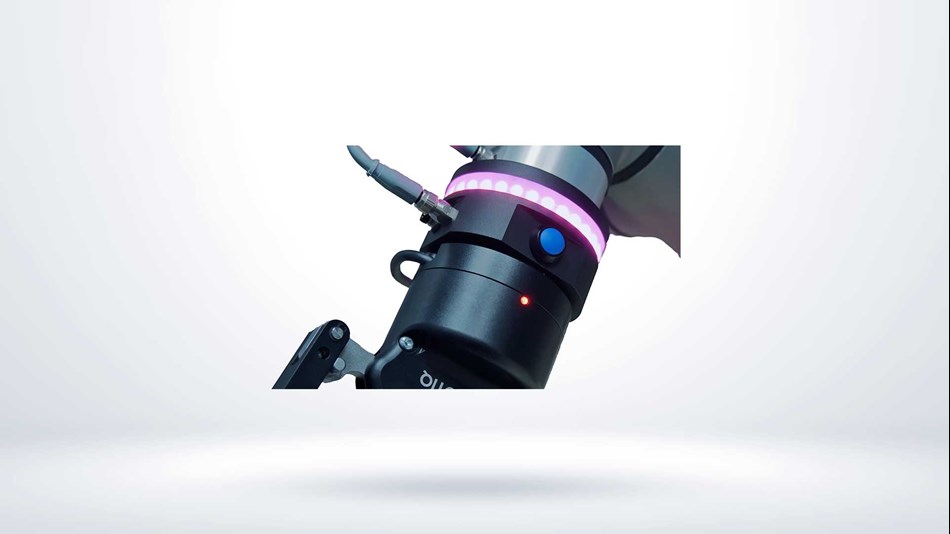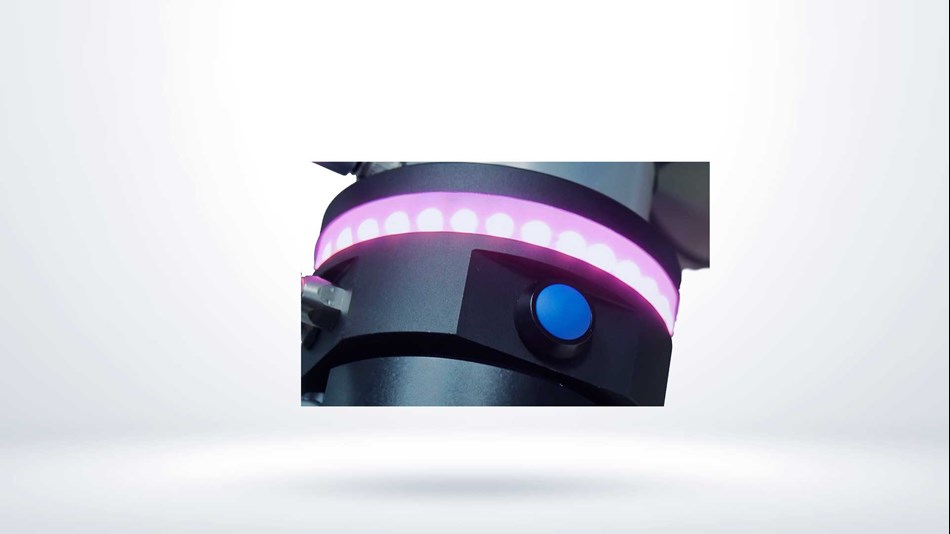 This product is suited for

UR3 Robot
Payload 3 kg

UR5 Robot
Payload 5 kg

UR10 Robot
Payload 10 kg