RG6 Gripper
RG6 Gripper
The RG6 gripper is a flexible electric gripper specially designed for robots from Universal Robots. The higher adjustable force (25N to 120N) enables three times higher payload (6-8 kg) and wider stroke (160 mm), ideal for manufacturers automating the movement of delicate or heavy objects. The RG6 comes with factory-installed safety shields. The standard fingers can be used with many different objects, it is also possible to fit custom fingers.
Compatible with all Universal Robots arms, the RG6 is easy and fast to install –as the cable attaches directly to the robot arm, therefore enabling operators to quickly modify assembly on the factory floor without the assistance of an engineer.
(Like the RG2 gripper,) the movement and force of the RG6 gripper can be controlled by the user. The control is done directly on the Universal Robots user interface. Both gripper and robot control are stored in the same program. The RG6 is capable of measuring the width of the object and detect if the object is grasped or not. All feedback signals are sent to the robot and can be used to make the robot act based on the inputs.
Suited for the following applications

Pick and Place

CNC

Machine Tending

Packaging and Palletizing

Assembly

Lab Analysis and Testing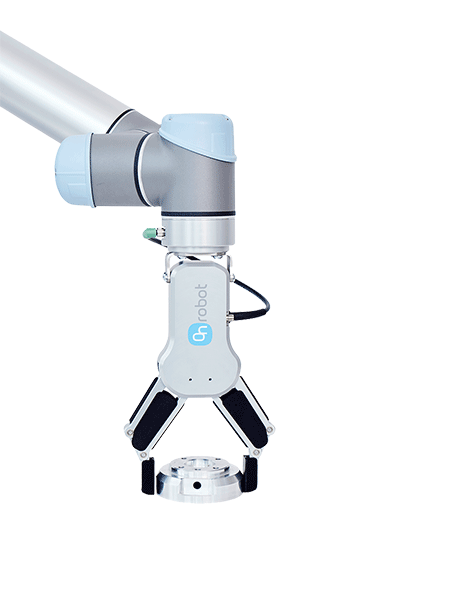 Installation

Programming

Functionality

Features and benefits
Plug & Produce
Simple to install
Easy to program
Adjustable parameters
Continuous grip indication
Depth compensation
Failsafe operation
Integrated control board
Dual gripper operation
Includes a URCap plugin:
Yes.
Compatibility:
UR3, UR5, UR10
CB2, CB3.0, CB3.1
Software version required: 
PolyScope 1.3 or higher.
Dependency:
None.
Certifications and standards:
2014/30/EU — Electromagnetic Compatibility Directive (EMC)
2011/65/EU — Restriction of the use of certain hazardous substances
(RoHS) 2014/35/EU — Low Voltage Directive (LVD)
Dimensions:
1kg; 248x84x42mm
Kit contents:
Everything needed:
RG6 gripper, bracket, USB, screws, hex keys
License type:
One-time purchase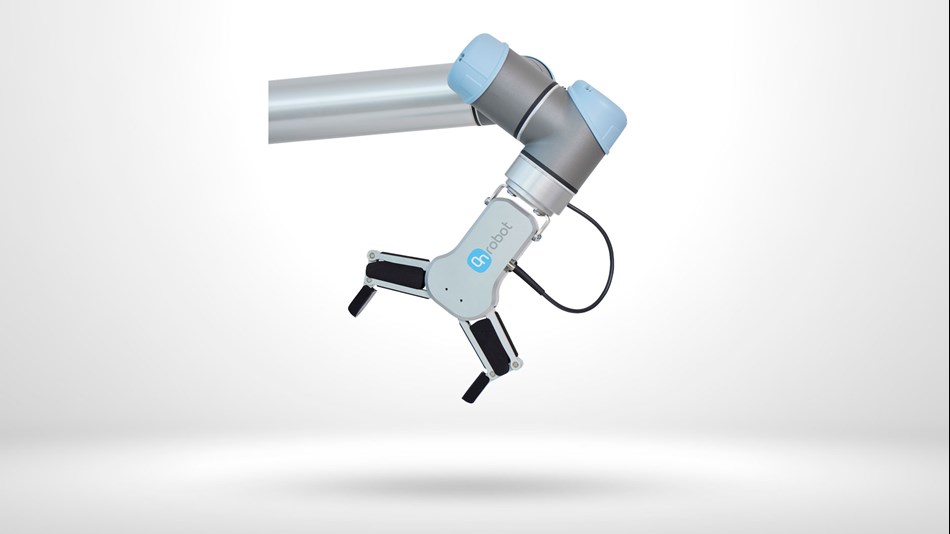 UR+, Gripper for collaborative robots RG6, On Robot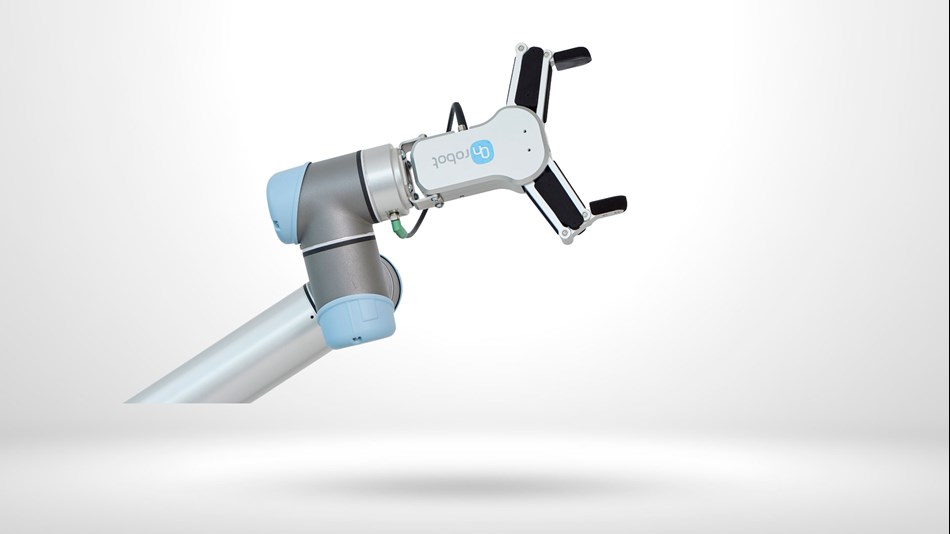 UR+, Gripper for collaborative robots RG6, On Robot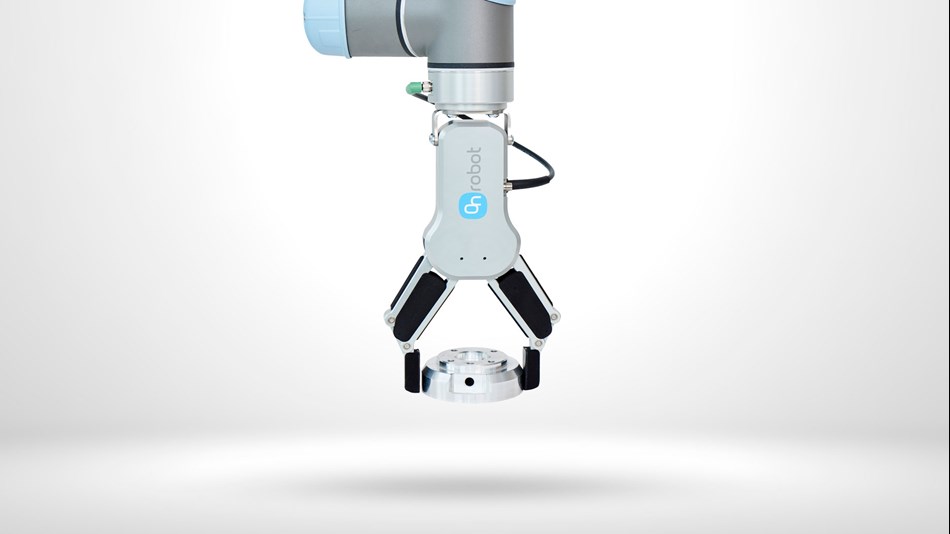 UR+, Gripper for collaborative robots RG6, On Robot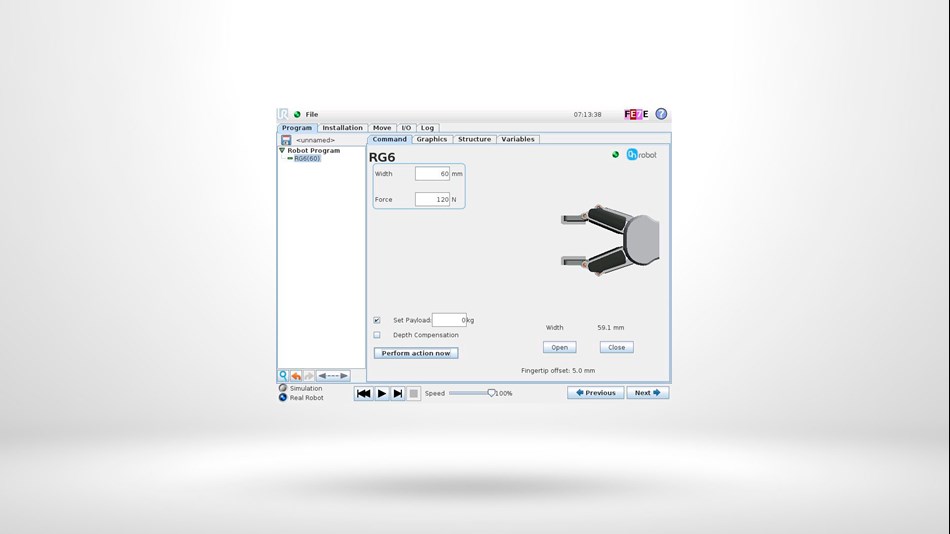 UR+, Gripper for collaborative robots RG6, On Robot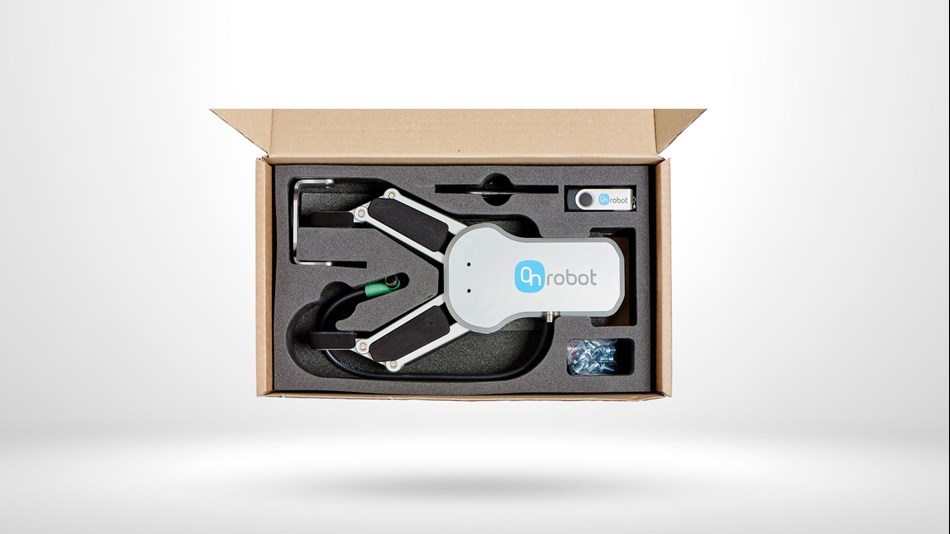 UR+, Gripper for collaborative robots RG6, On Robot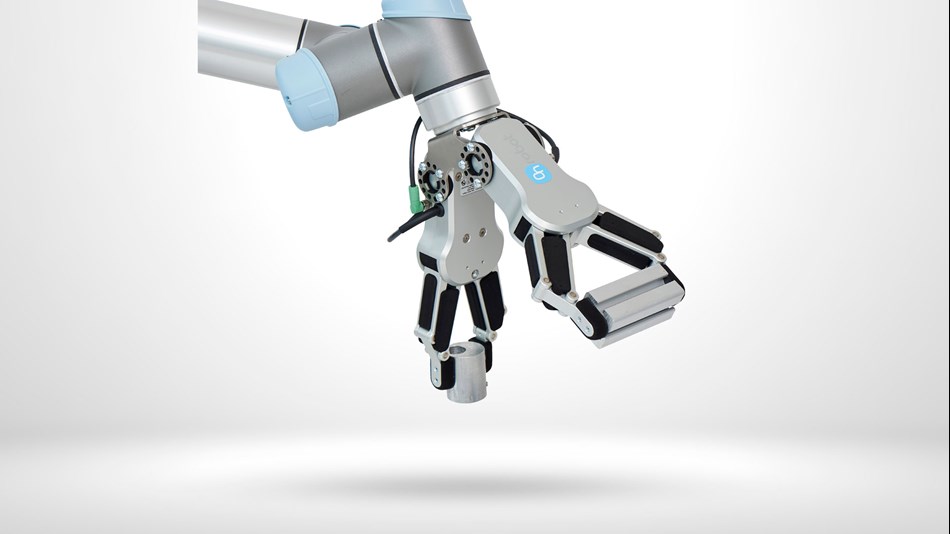 UR+, Gripper for collaborative robots RG6, On Robot
This product is suited for

UR3 Robot
Payload 3 kg

UR5 Robot
Payload 5 kg

UR10 Robot
Payload 10 kg