Collaborative Industrial robot arms used in plastic and polymer production
Adding value and increasing the safety of plastic and polymer production with collaborative robots
Industrial robots from Universal Robots can be used across all areas of plastic and polymer production, including de-gating, PCB loading and unloading, and pick and place projects. Plastic and polymer manufacturing requires high flexibility since different materials require different processing and temperature ranges.
Multiple stages in your production can be automated – even when there is no one around. Robot arms from Universal Robots reduce employee exposure to noxious gases given off during the production of plastics and polymers. UR robots also increase safety since they protect employees on the production lines from plastic shavings and  handling of sharp objects. Collaborative robot arms  also reduce repetitive work for employees while being able to extend production capabilities.
---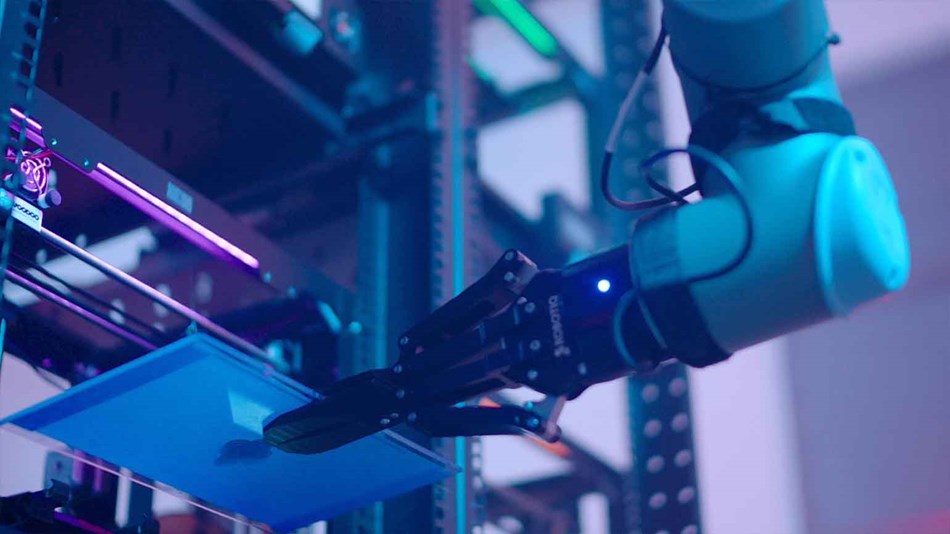 UR10 collaborative robots - Voodoo Manufacturing - North America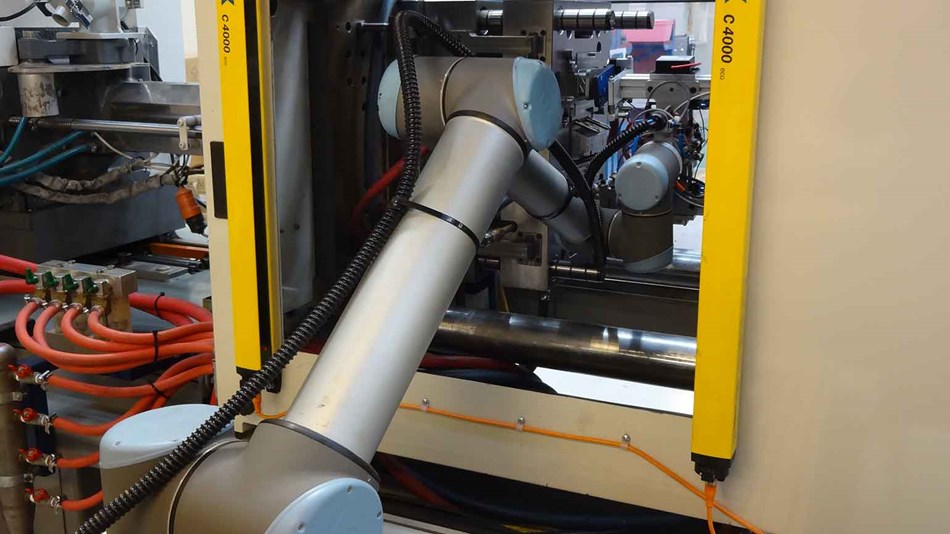 UR10 collaborative robots - Talbot Technologies - New Zealand
---
flexible Processing of plastics and polymers 
Because of the different types of plastics and polymers with different production processes, when plastics are made, production needs to change often. With robot arms from Universal Robots you can increase or decrease production in your company without having to adjust staff levels.
Universal Robots robot arms are lightweight, space-saving, and easy to re-deploy to multiple applications without changing your production layout. It is fast and easy to move the robot to a new process – this gives you the agility to automate almost any task – including those with small batches or fast change-overs in plastic and polymer production and other areas.
View our cases below or contact your local distributor for more information and to find out which robot is right for automating your tasks.
---
CASE STORIES FROM THIS INDUSTRY
---
READY TO GET STARTED?
Collaborative robots are cost-effective, safe, and flexible to deploy. Collaborative robots - or cobots - are making automation easier than ever, even for small and mid-sized companies.