Improve the precision of your tools and parts by automating the metal and machining industry with Cobots
Improve the precision of your tools and parts by automating the metal and machining industry with robots
Our collaborative robot arms are improving the quantity and quality of the output from manufacturers within the metal and machining industry. Robot arms make it possible for subtractive manufacturers to adjust the production line despite various processes, materials, and specialized products. In addition, they allow companies to be one step ahead of competitors in the metal and machining industry.
Accuracy: Machine tools and parts up to 0.1mm (0.004 in) accuracy – every time.
Fast adaption to various processes of machining: Robot arms from Universal Robots make it possible to quickly adapt production lines to new products with UR's fast, flexible deployment.
Fast payback: The collaborative robot arm quickly pays for itself. Robot arms from Universal Robots are affordable for small and medium sized enterprises.
Safety: Reduce the risk of employee injury while increasing precision by using a machining robot to perform complex tasks that require working in close proximity to dangerous machinery.
Using an industrial robot to complete metal and machining tasks can boost your productivity while reducing your time to market. This gives you a crucial advantage within your industry. The flexibility of the robot arms from Universal Robots allows you to deploy your robot across your production as needed.
View our cases below or contact your local distributor for more information and to find out which robot is right for automating your tasks.
---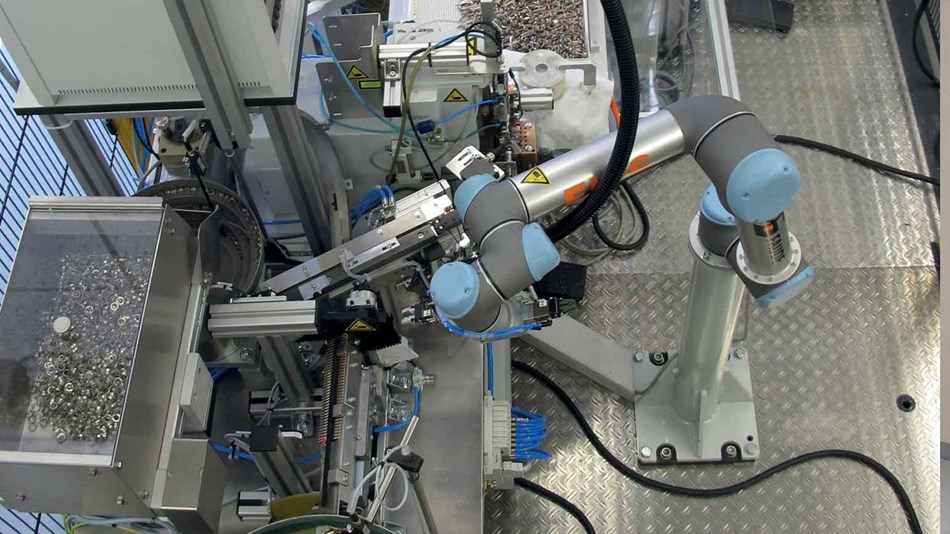 Collaborative robots - Ferdinand Wagner - Germany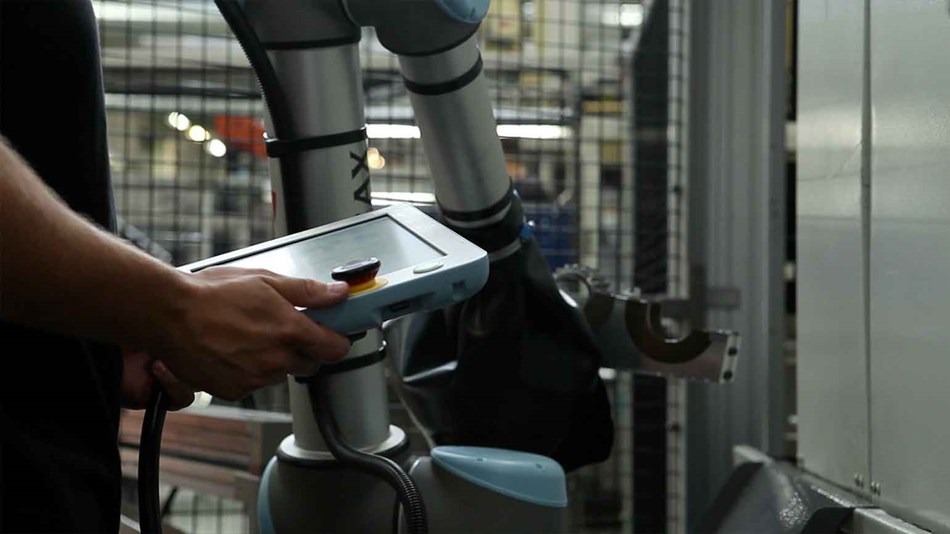 Collaborative robot - Leax Group - Sweden
---
CASE STORIES FROM THIS INDUSTRY
---
READY TO GET STARTED?
Collaborative robots are cost-effective, safe, and flexible to deploy. Collaborative robots - or cobots - are making automation easier than ever, even for small and mid-sized companies.