Electronics and technology industries can be optimized with collaborative robot arms
Increase precision and reduce your costs with collaborative robots
Modulate, mount, and fasten elements on PCBs with 0.1mm (0.004 in) accuracy. Quickly adapt production lines to new products with fast, flexible deployment of UR robots. For all stages from design, application, installation, manufacturing, operation, and maintenance, the tech industry needs to adapt quickly to changing conditions. The robot arms from Universal Robots are lightweight, space-saving, and easy to re-deploy to multiple applications without changing your production layout in the electronics and technology industries.
---
Lifting Engineering Technology to a new level
Robot arms give electronics and technology companies the agility to automate almost any manual task while adding value to your business with a collaborative robot arm that can pay for itself in well under a year. Finally, robotic automation has become affordable for small and medium-sized enterprises.
Electronics and technology are booming industries that are in need of robot arms that can be integrated quickly and easily into all types of electronic and technology production, including lighting, mobile phones, computers, input devices, audio/visual, and much more.
Robot arms from Universal Robots reduce the risk of employee injury while increasing precision by using a robot to perform complex tasks that require working in close proximity to sensitive machinery. Move products through your production line without human interaction or contamination.
View our cases below or contact your local distributor for more information and to find out which robot arm is right for automating your tasks.
---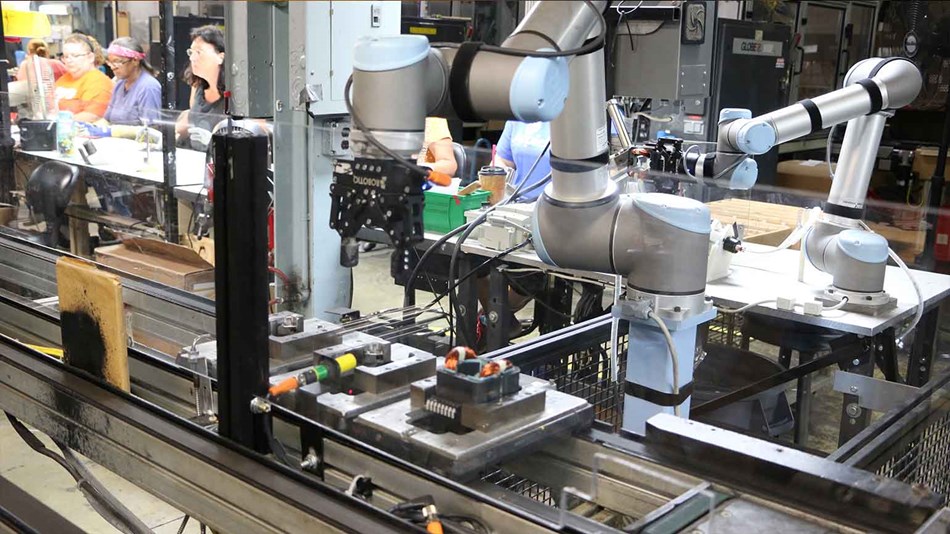 Collaborative robots - Scott Fetzer Electrical group - Universal Robots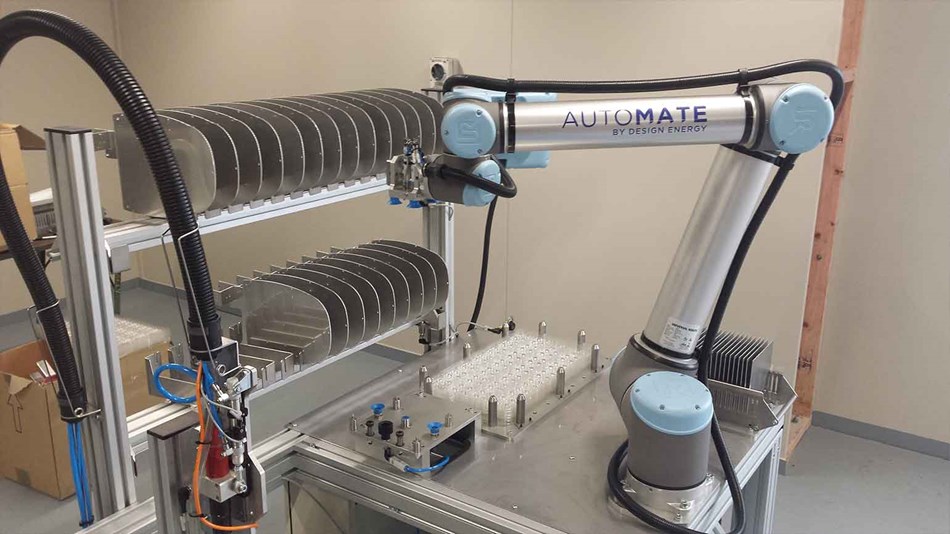 UR10 collaborative robots - Betacom - New Zealand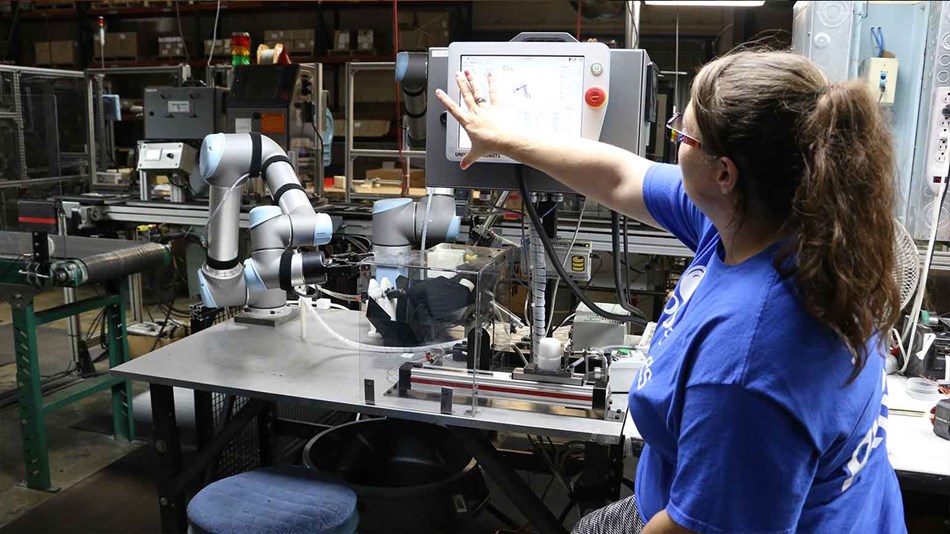 Human robot collaboration - Scott Fetzer Electrical group - Universal Robots
---
Case stories from this industry
---
GET STARTED TODAY
Collaborative robots are cost-effective, safe, and flexible to deploy. Collaborative robots - or cobots - are making automation easier than ever, even for small and mid-sized companies.