Company
RUPES

Industry
Furniture and Equipment

Country
Italy

Company size
50–200 employees
Power tool manufacturer, RUPES, made a bold commitment to eliminating defects and waste on its production line, whilst improving the working conditions of its excellent workforce. Here's how it deployed UR robots to collaborate with its human workers, and supercharge its levels of production.
Challenge:
Becoming a global leader in tools for polishing and sanding means being at the forefront of innovation. For 50 years, RUPES has honed its production processes, whilst never compromising on its investment in people. In its quest for ever-leaner and smarter production, RUPES made a commitment to "zero defects" in its products – and approached Universal Robots for an automation solution that would augment its excellent workforce, minimise wastage and bring about immediate results.
Video — UR3 Robot, RUPES, Italy
Solution:
RUPES deployed UR robots on its production line to take over strenuous and repetitive tasks, and free up human workers to perform more rewarding duties. Staff found the robots easy and quick to install and program, and they had an immediate impact – maintaining product quality and improving productivity.
The flexibility of the robots meant they were easy to deploy in different areas of the factory, and quickly reprogram for assembling other products, under tight deadlines.
RUPES manufactures electric tools, including grinders, sanders and polishers, with many small parts. The tightening phase of assembly is often the most difficult – if a screw is not placed in the perfect position and tightened to the optimal degree, there is a higher risk of breakage and production stoppages. UR's robots were able to solve this problem with ease, with precise positioning and force control to ensure that every screw was fixed to the exact specification.
" RUPES made a commitment to "zero defects" in its products"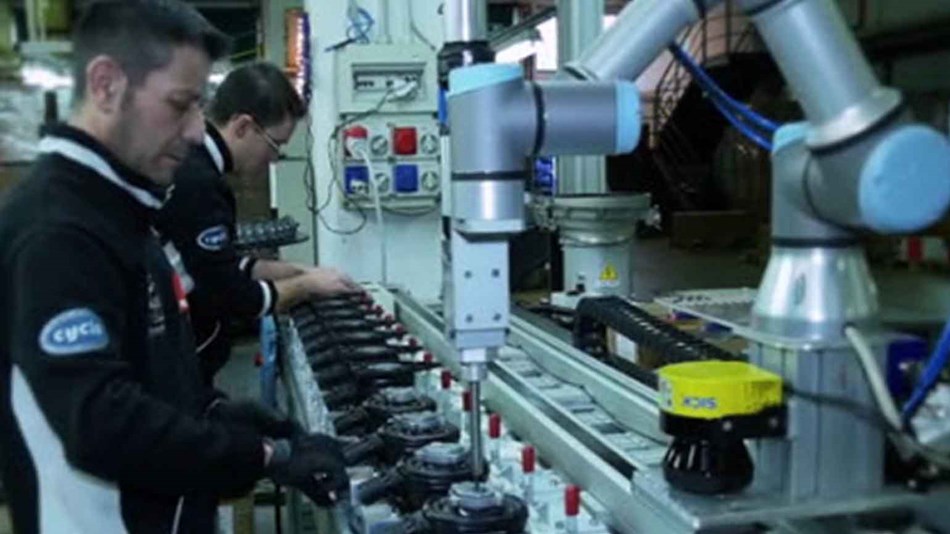 UR3 collaborative robot, RUPES, Italy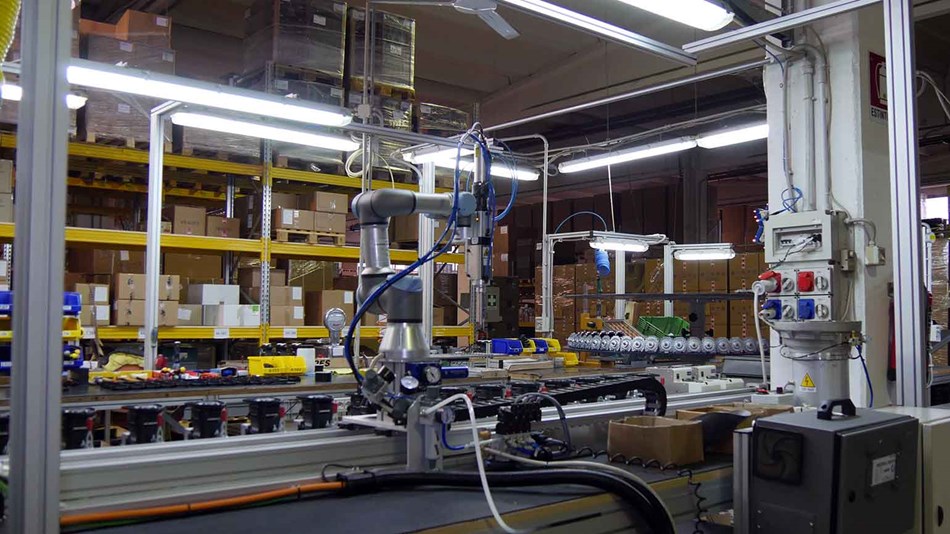 UR3 collaborative robot, RUPES, Italy
The company also customised the advanced safety features of the robots to provide additional protection for its staff.
As a result of this successful implementation of UR robots, RUPES achieved its commitment to "zero defects". Now, it is adopting additional collaborative robots to perform other manufacturing processes.
---
Automation challenges solved:
Relieve workforce of heavy, repetitive tasks.
Increase efficiency and productivity.
Reduce defects and waste.
Adapt to different processes.
Key Value Drivers:
Efficiency and performance
Quality and staff satisfaction
Reduced costs through waste minimization
Tasks solved by collaborative robots
---
---
Cost-effective, safe and flexible collaborative robots - or cobots- are making automation easier than ever, even for the small and mid-sizes companies.