New robot precision-handles tiny hearing aid components

Company
Oticon
Industry
Plastic and Polymers

Country
Denmark

Company size
3500
Challenge:
Hearing aid manufacturer Oticon had been using robot technology for 10 years but as the minute components became increasingly smaller the existing two- and three-axes robots were no longer suitable. If for instance a small part got stuck in the mould the robotic arm could not perform the required lateral and vertical movements sufficiently to tip it out.  
Also, rapid advances in medical engineering have resulted in constantly changing production processes and a broader range of hearing aid models meant that new technology was required.
"The parts for modern hearing aids are getting smaller and are often only a millimetre in size. We looked for a solution that can suction small parts out of a mould. This was impossible manually. We needed a more flexible solution that would also be economically viable for smaller production runs", says Arne Oddershede, group leader of the maintenance unit at Oticon.
Solution:
Oticon was convinced by the intuitive user guide and the precision of the UR5 robots. Mounted firmly to the injection moulding machine, the robotic arm can position itself over the mould and suction up to four plastic elements simultaneously using a specially designed vacuum system. Without damaging the sensitive elements. Once the parts have been removed, the robot draws away and the moulding machine prepares for a new operation.  All components from the same batch are subsequently collected in separate tubes to ensure they can be traced correctly.
Because of its six axes the UR5 is very maneuverable and able to rotate or tilt the parts in order to lift them quickly out of the mould. The robot works in four- to seven-second cycles depending on the size of the production run and the component. The flexible deployment was another key value driver for Oticon.
"Since we produce different batch sizes and components when developing new products, it must be possible to easily reprogram the robot. With a traditional robot, this involves a computer and requires specially-trained staff. But with the UR5, any member of the technical staff can literally grab the robot and show it the motion sequence using waypoints"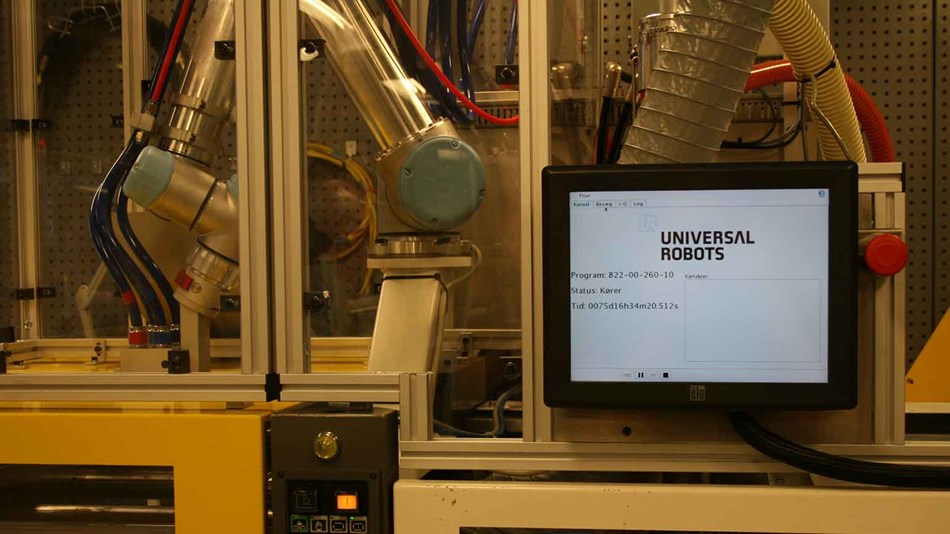 UR5 collaborative robot, Oticon, Denmark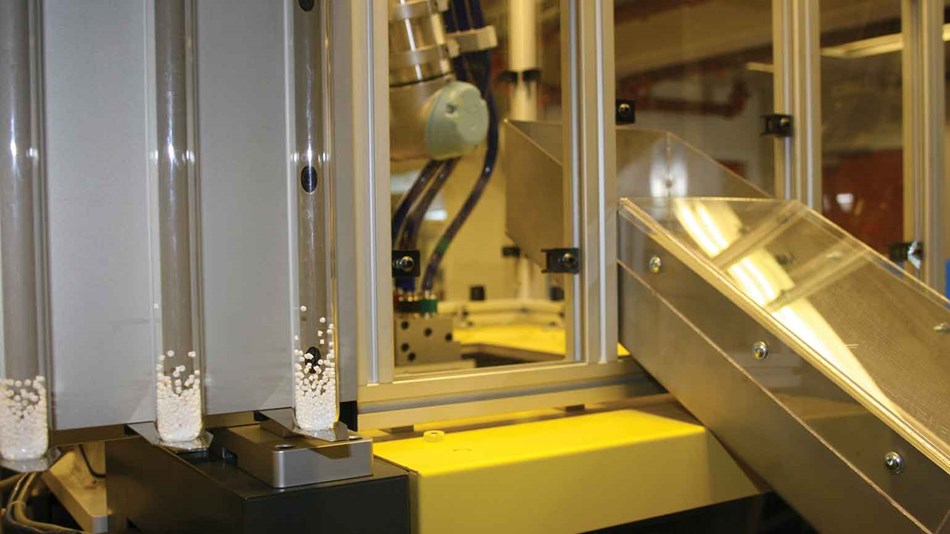 UR5 collaborative robot, Oticon, Denmark
---
Automation challenges solved:
Hearing aid device manufacturer Oticon needed a more flexible robot to handle the tiny hearing device components in its production.
Payback period: 60 days.
Key Value Drivers:
Easy programming
Fast set-up
Flexible deployment
Collaborative and safe
Tasks solved by collaborative robots
Pick and place
Injection moulding
CNC
---
---
Cost-effective, safe and flexible collaborative robots - or cobots- are making automation easier than ever, even for the small and mid-sizes companies.