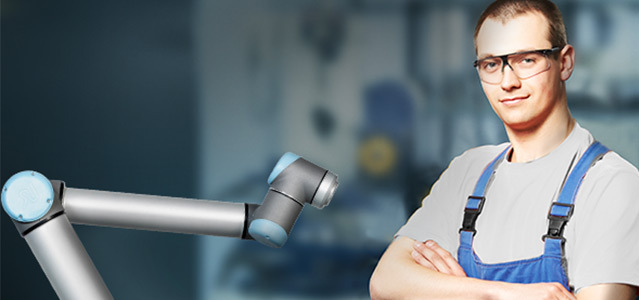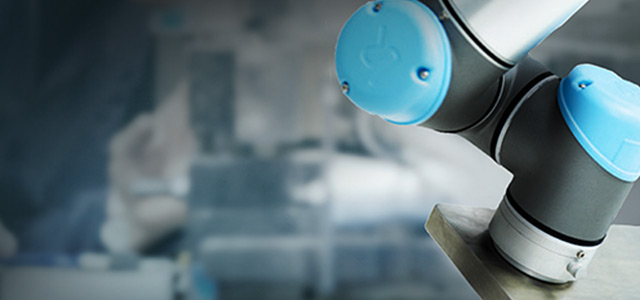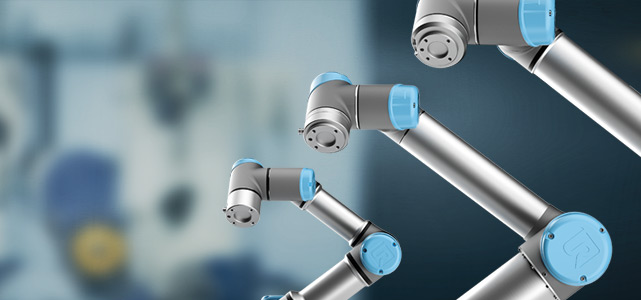 Scott Fetzer Electrical Group
Mobile robot colleagues on wheels increase productivity and worker safety at Scott Fetzer Electrical Group
A mobile fleet of Universal Robots now receives daily work orders to solve ever-changing tasks with high mix - low volume electronics manufacturer Scott Fetzer Electrical Group (SFEG) in Tennessee. The collaborative robots have optimized production by 20 percent, taking over monotonous and potentially hazardous tasks from employees now reallocated to more rewarding jobs.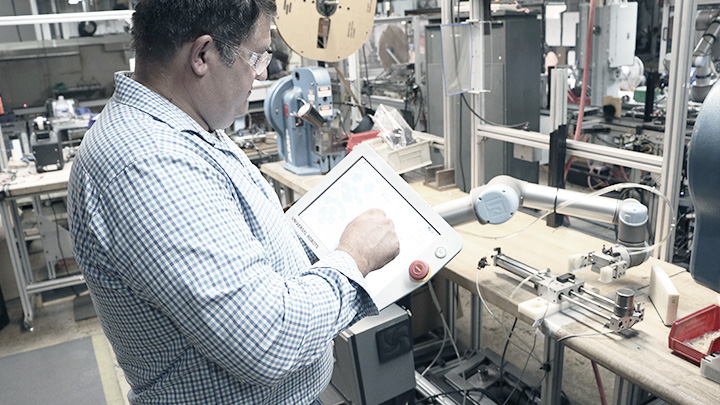 Atria
Atria packages food with user-friendly robots
Atria Scandinavia is one of Northern Europe's leading manufacturers of vegetarian and gourmet products for convenience markets and retail chains in need of round the clock service. At one of Atria's four factories in Skene in western Sweden, many of the plant's 30 employees are working side by side with three robot arms from Universal Robots. Atria considered several solutions before they chose Universal Robots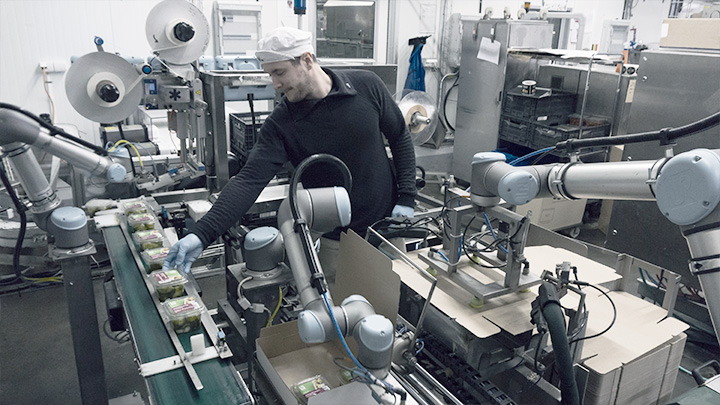 Task Force Tips
Vision-guided collaborative robots
Task Force Tips, a manufacturer of firefighting equipment, wanted to promote and maximize their personnel tending machining cells into more complex tasks while keeping spindle time up and product quality consistent.The solution were four collaborative UR robots that can be flexibly deployed between tasks.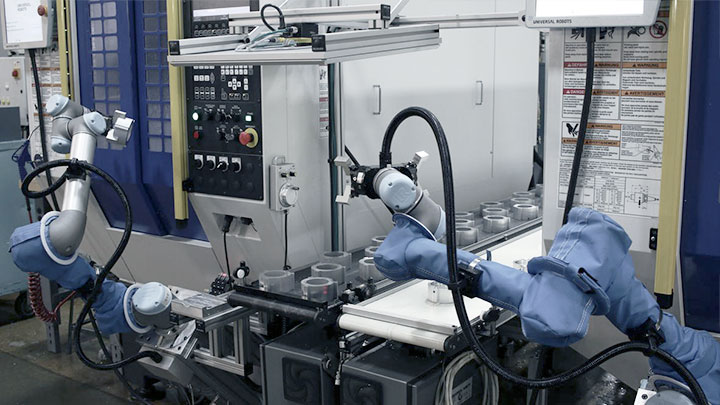 Go to case archive


05. August 2016
A collaborating industry
Just a little more than one month has passed by since we launched the +YOU Developer Program. For us, a lively exchange with the developer community is essential
Go to blog

Experience it to believe it
Meet us at Trade Fairs all over the world. Attendees at IMTS 2016 can try programming our user friendly collaborative robot arm from September 12st until September 17th.
15.11.2016 - 17.11.2016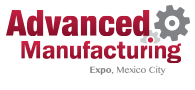 Advanced Manufacturing / Mexico
Centro Banamex, Mexico City
Exhibitor: Universal Robots USA, Inc.


15.11.2016 - 17.11.2016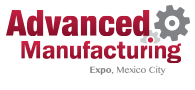 Advanced Manufacturing / Mexico
Centro Banamex, Mexico City
Exhibitor: Universal Robots USA, Inc.


Go to event overview

About Universal Robots
Meet the team that are putting collaborative robotics within reach for businesses of all sizes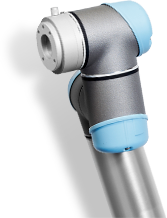 Universal Robots — making robot automation accessible to all levels of industry
We're dedicated to bringing safe, flexible and easy to use 6 axis industrial robotic arms to business of every size, all over the world. We develop industrial collaborative robot arms that automate and streamline repetitive industrial processes. This approach enables production departments to assign their staff members more enjoyable tasks – creating jobs that provide them with new challenges that add value to the company.