SCHUNK Gripping System for Universal Robots
SCHUNK Gripping System
Electric 2-finger parallel gripper with smooth-running base jaws guided on roller bearings. The powerhouse for small parts handling is a revolution in the field of mechatronic grippers. The gripper is easily controlled via digital inputs and outputs from the UR robot, and it can be assembled on the UR 3, UR 5 or UR 10.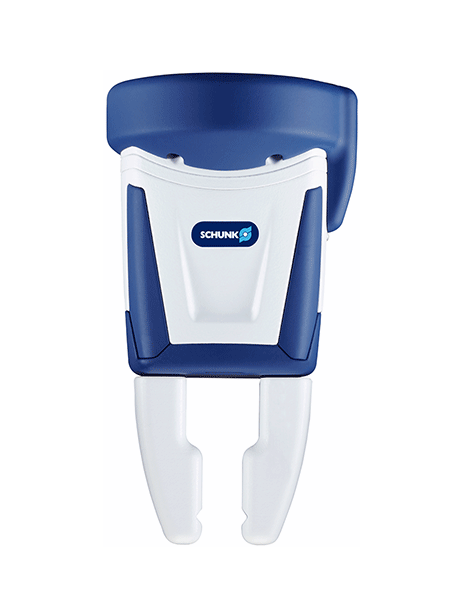 Installation

Programming

Functionality

Features and benefits
Designed for UR 3, UR 5 and UR 10
The gripping force can be adjusted in four stages up to a maximum of 140 N
Easy to integrate with the existing electrical and mechanical tool interface from UR
Integrated proximity switches for position feedback
Easy mounting without removing the protective cover
How does it work?
The mounting, connecting and commissioning of the gripper is easily completed in just a few minutes. Just mount the unit with the flange and four screws to the tool interface of the robot. Connect the unit electrically with the M8 plug to the connector of the robot. To set the switching points of the inductive proximity switches or adjust the gripping force, remove the cover parts as described in the operating manual. The gripper can be easily controlled via the digital inputs and outputs from the tool interface of the UR robot.
Compatibility:
UR3, UR5, UR10

Software version required: 
No special software is required.
Dependency:
The mechanical and electrical tool interface must be available with 24 V, GND and two digital inputs and outputs. A 4mm hexagon wrench is required to mount the gripper on the robot.
 Certifications and standards:
> Directive 2006/42/EG
> DIN EN ISO 12100:2011-03
Dimensions:
Length = 108.1 mm (without base jaws)
Diameter = 98 mm
Kit contents:
Gripping system with EGP 40 gripper designed for use with UR robots. Integrated proximity switches, a circuit board with current limitation and NPN/PNP converter inside the flange.
The product can be requested under the number #1313563 at SCHUNK.
Delivery without fingers. Ask SCHUNK for standard or customized fingers.
UR+, Gripping System for collaborative robots, SCHUNK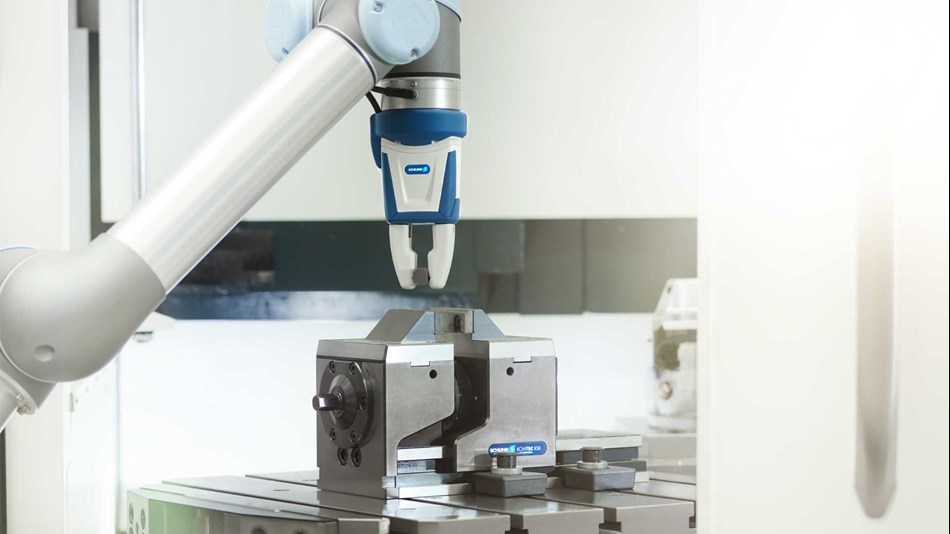 UR+, Gripping System for collaborative robots, SCHUNK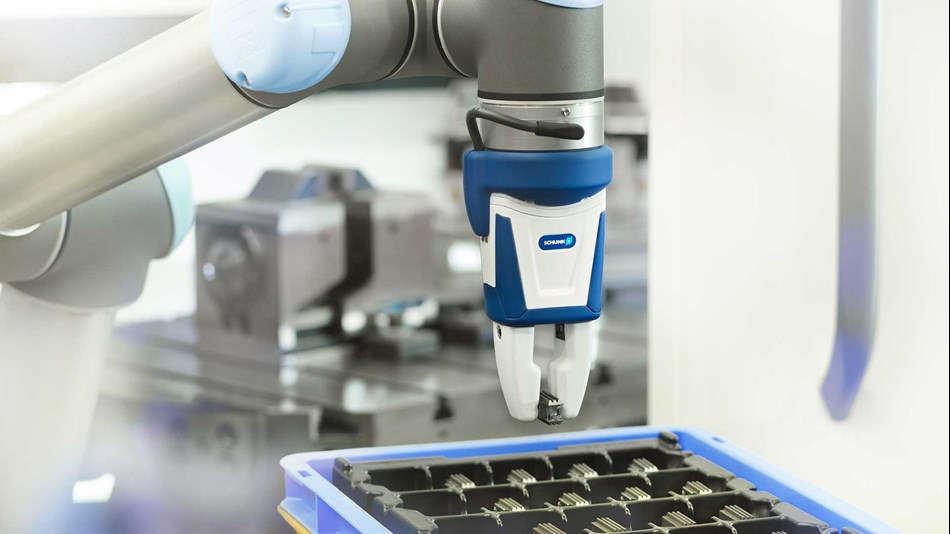 UR+, Gripping System for collaborative robots, SCHUNK
This product is suited for

UR3 Robot
Payload 3 kg

UR5 Robot
Payload 5 kg

UR10 Robot
Payload 10 kg