OptoForce's Force Torque Sensor Kit
OptoForce Force/Torque Sensor Kit
The OptoForce's Force Torque Sensor Kit for Universal Robots is an easy to use hardware and software component that allows you to extend the force/torque sensing capability of your UR robot.
Suited for the following applications

Screw Driving

Pick and Place

Packaging and Palletizing

Assembly

Polishing

Lab Analysis and Testing

Gluing, Dispensing and Welding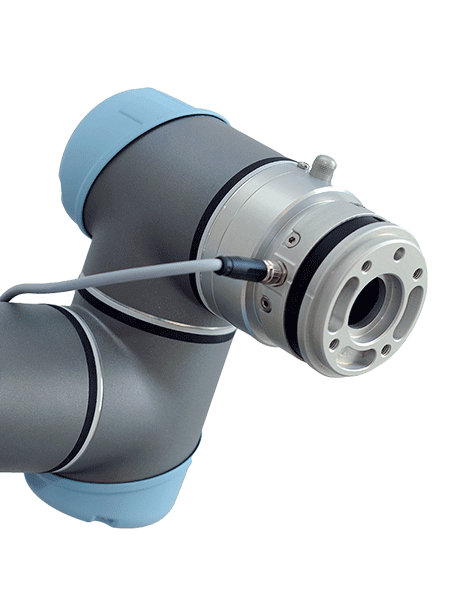 Installation

Programming

Functionality

Features and benefits
It is completely plug and play. You can start your application development within an hour with the help of our Program templates.
With the help of this KIT you can get a precise force/torque measurement in order to create force based applications like polishing, contact sensing, etc.
How does it work?
Within the UR's Polyscope program you can get access to the force/torque signal (Fx,Fy,Fz,Tx,Ty,Tz) of the OptoForce sensor with the help of the provided Program templates.
These signals are updated at a rate of 125Hz for a high fidelity force/torque sensing.
Includes a URCap plugin:
No
Compatibility:
UR3, UR5, UR10
CB3.1
Software version required: 
OptoForce software is compatible with CB3+ hardware and 3.3+ software versions only
Certifications and standards:
CE
Dimensions:
70 x 78.5 x 35 mm
Kit contents:
The OptoForce Force/Torque sensor (HEX-70-XE-200N) along with all the hardware and software required to install the Force/Torque Sensor on the UR wrist (including mechanical couplings, cables, and screws) and get it ready to work with.The software is on a USB stick with automatic installation.
License type:
One-time purchase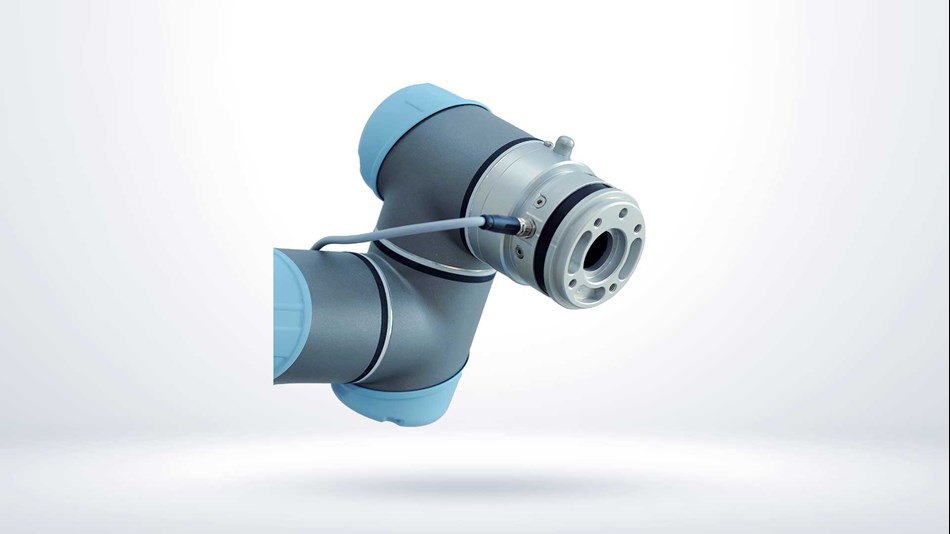 UR+, Force Torque Sensor for collaborative robots, Opto Force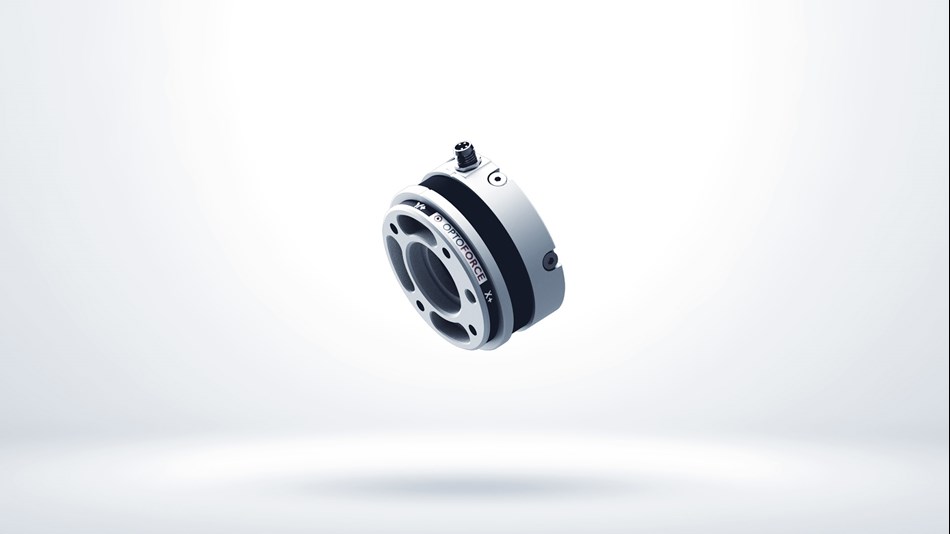 UR+, Force Torque Sensor for collaborative robots, Opto Force
Video, OptoForce, Pin Insertion
Video, Optoforce, Fix and Rotate
Video, OptoForce, Stacking/Destacking
Video, OptoForce, Parting Line Removal
Video, Opto Force, Path Recording 
This product is suited for

UR3 Robot
Payload 3 kg

UR5 Robot
Payload 5 kg

UR10 Robot
Payload 10 kg