ArtiMinds Essentials
ArtiMinds Essentials
ArtiMinds Essentials is a free URCap plugin for Universal Robots to add a force-torque sensor based "Freedrive" mode. Just grab the robot and move it in a fast and precise way based on force-torque measurements. You can drastically reduce teaching time for complex waypoints by physically aligning your tool with the environment. Easily align your gripper with a holder to reduce lateral forces and resolve jammings. You can lock specific motion directions on-the-fly, e.g. to move out of a holder in the z direction. For polishing, grinding or gluing applications you can guide the robot along a continuous path, capture it and play it with the robot. The captured path can be easily integrated into an existing .urp file.
Suited for the following applications

Gluing, Dispensing and Welding

Polishing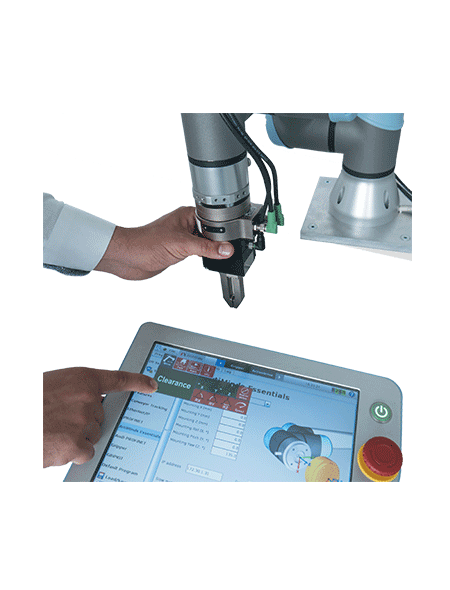 ArtiMinds Robotics GmbH
Request a quote
Installation

Programming

Functionality

Features and benefits
Free URCap plugin running directly on the Universal Robots teach pendant
Supports force-torque sensors by different manufacturers: ATI, Robotiq, OptoForce and Weiss Robotics
Easy configuration of force-torque sensor: select the sensor of your choice and set up the mounting on the installation tab
Guide the robot using force-torque measurements to drastically reduce teaching time
Choose different axes for force-sensitive motions, e.g. only translate in Z
Choose and configure different speed profiles
Tare the sensor on demand
Restrict force-sensitive motions to a certain area
Capture and play continuous paths at a specified rate, e.g. 125Hz, for applications like polishing, grinding or gluing
Automatically generates .urp and .script files for integration in existing Polyscope programs
How does it work?
Download the URCap plugin free-of-charge from the ArtiMinds website and install it directly on the Universal Robots teach pendant. Choose a force-torque sensor and set up the mounting on the installation tab. Click to open the ArtiMinds Essentials toolbar and press "Start" to guide the robot arm using the force-torque sensor.

 Watch the tutorial video to get a complete overview of the features.
Includes a URCap plugin:
YES
Compatibility:
UR3, UR5, UR10
CB3.0, CB3.1
Kit contents:
- ArtiMinds Essentials URCap plugin
- Technical manual (.pdf)
- Tutorial video
License type:
Freeware
A force-torque sensor is required to achieve high accuracy.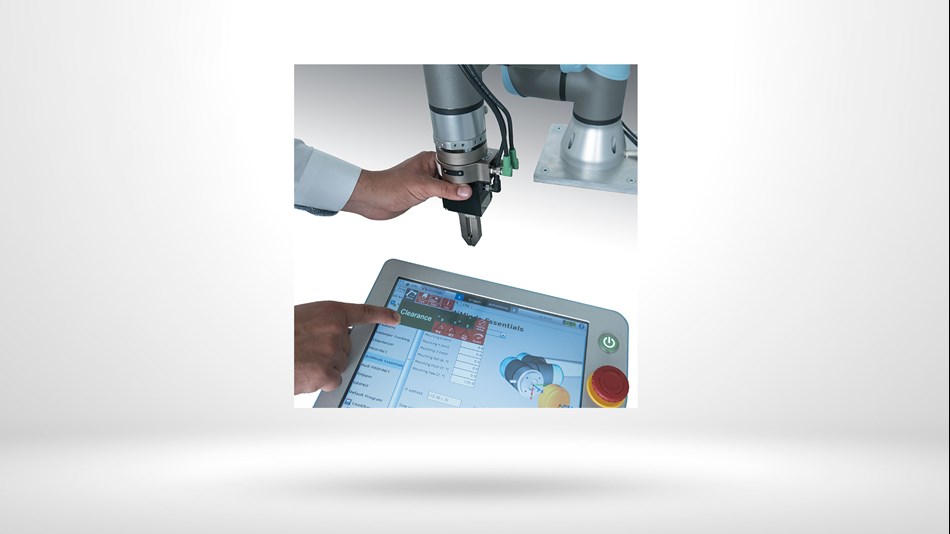 This product is suited for

UR3 Robot
Payload 3 kg

UR5 Robot
Payload 5 kg

UR10 Robot
Payload 10 kg