3-Finger Gripper Kit for Universal Robots
3-FINGER GRIPPER KIT FOR UNIVERSAL ROBOTS
The Robotiq 3-finger gripper offers the ultimate in dexterity, robustness and ease of integration for a robotic hand. Manipulate a variety of object shapes, sizes and textures and control speed, position and applied force.
Ideal for advanced manufacturing and advanced robotic research, the 3-finger gripper will pick up any object of any shape.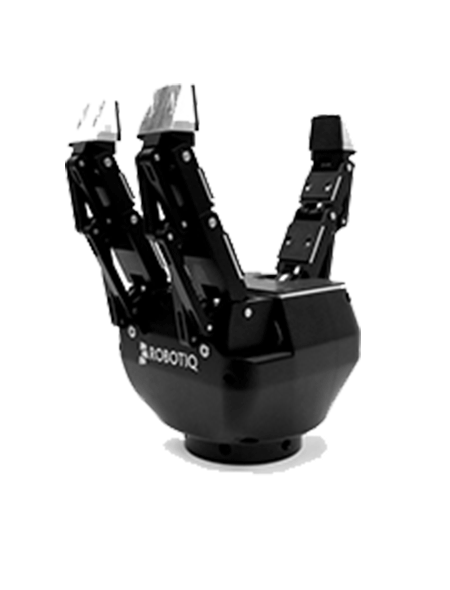 Installation

Programming

Functionality

FEATURES AND BENEFITS
The 3-finger adaptive gripper has been designed to fit seamlessly with all UR robots, offering the following:
155 mm stroke


Handles a wide variety of parts geometries and sizes


Easy control of fingers' position, speed and force


Designed for industrial environments
Includes a URCap plugin:
Yes.
Compatibility:
UR3, UR5, UR10
CB2, CB3.0, CB3.1
Software version required: 
Robotiq 3-Finger Gripper is compatible with CB2+ hardware and software versions.
Dependency:
The 3-Finger gripper is independent from other Robotiq products. It is a great combination with the Robotiq FT 300 force torque sensor.
Certifications and standards:
Meets the applicable basic requirements of the Machinery Directive 2006/42/EC (CE).
Additionally the product declares in conformity with the following directives, according to which the product is CE marked:
2014/30/EU Electromagnetic Compatibility Directive (EMC)
2011/65/EU Restriction of the use of certain hazardous substances (ROHS)
The following standards have been applied:
NF EN ISO 14539 2000 Manipulating industrial robots — Object handling with grasp-type grippers — Vocabulary and presentation of characteristics
NF EN ISO 12100 2012 Safety of machinery — General principles for design — Risk assessment and risk reduction
CEI 60204-1 Ed5.1 2009 Safety of machinery — Electrical equipment of machines — Part 1: General requirements
Dimensions:
126mm wrist diameter
204mm height
0 to 155mm gripper opening
Kit contents:
The 3-Finger Gripper.
All hardware required to install the Gripper on the UR wrist, including mechanical couplings, cables, and screws.
Software can be downloaded from support.robotiq.com.
License type:
One-time purchase
EMC / noise level:
The product declares in conformity with the Electromagnetic Compatibility Directive (EMC) 2014/30/EU.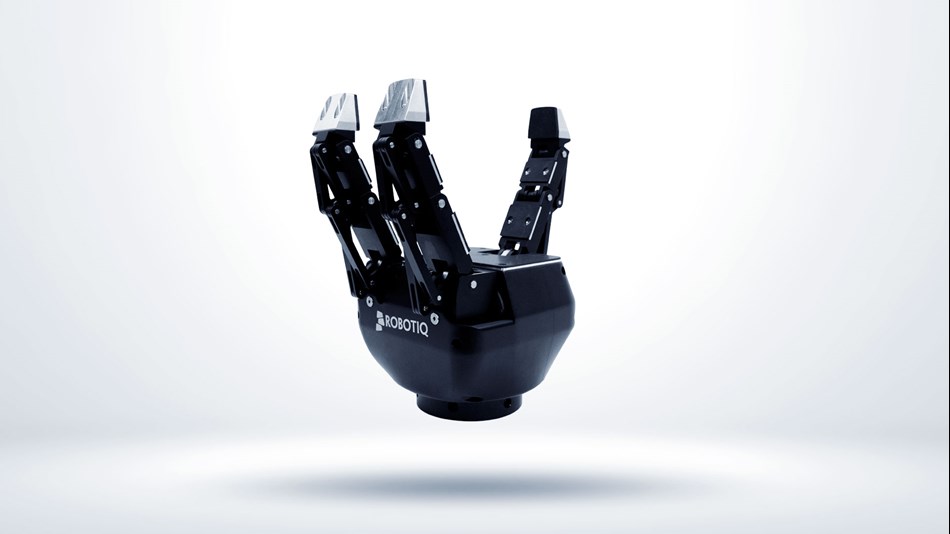 UR+, 3-Finger Gripper for collaborative robots, Robotiq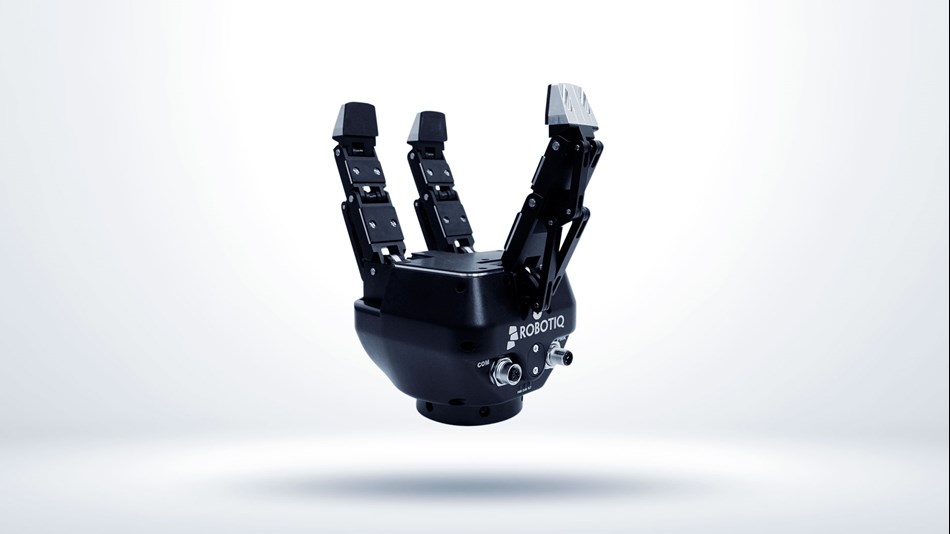 UR+, 3-Finger Gripper for collaborative robots, Robotiq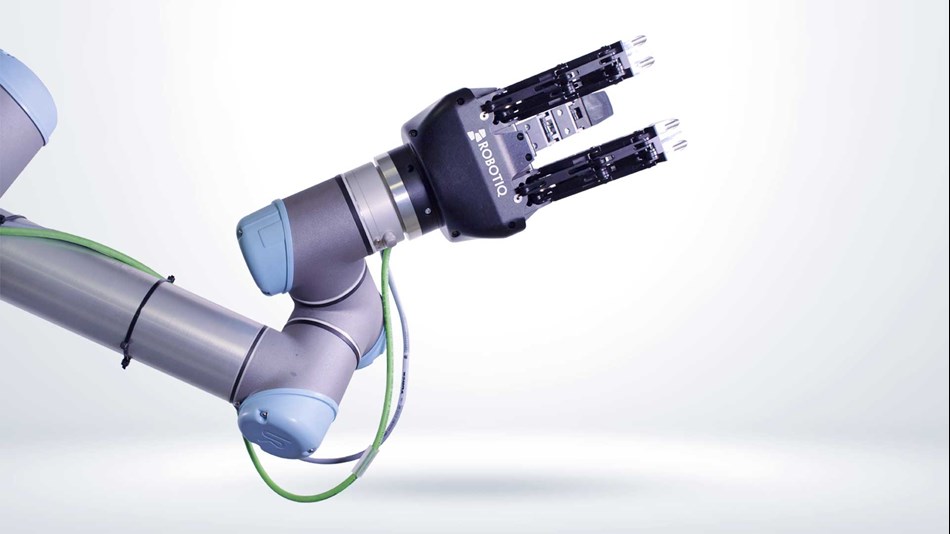 UR+, 3-Finger Gripper for collaborative robots, Robotiq
This product is suited for

UR3 Robot
Payload 3 kg

UR5 Robot
Payload 5 kg

UR10 Robot
Payload 10 kg