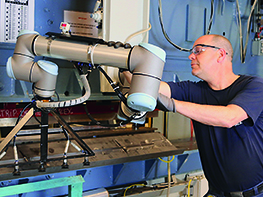 15/02/2016
協調ロボットシステムにおいて、人間の作業者の安全を確保する方法に関する新ガイドラインがISOにより発表されました。 Universal RobotsはISO/TS 15066仕様を起草した委員会の一部であり、この新しい文書が、この分野における将来の作業に対する強固な基盤であると考えています。
13/05/2015
Teradyne and Universal Robots Announce Agreement for Teradyne to Acquire Universal Robots, Leader in Collaborative Robots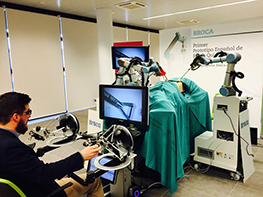 01/04/2015
Universal Robots' UR5 chosen for the Broca Project, the first surgical robot made in Spain
Three UR5 robot arms form an integral part of the project developed by Tecnalia and a team of engineers from Malaga University, which was presented this month at IMIBIC in Cordoba.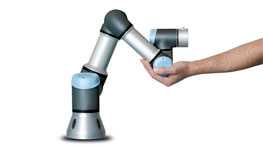 17/03/2015
Universal Robots launches UR3
Universal Robots launches UR3 – the world's most flexible, light-weight table-top robot to work alongside humans The Danish pioneer of collaborative robots has created a new, smaller robot for light assembly tasks and automated workbench scenarios. The U.S. launch of the UR3 will be at Automate 2015 - Chicago, March 23.
12/02/2014
Universal Robots expands distribution in Eastern and Western United States
26/02/2014
Universal Robots is moving to a new location in Denmark
24/04/2014
Your new robot colleague - coming out of its cage
25/04/2014
Universal Robots to significantly expand production capacity
05/06/2014
USA: Universal Robots Builds Momentum in Mid-Atlantic Region
10/08/2014
Meet the next generation of collaborative UR robots at RoboBusiness